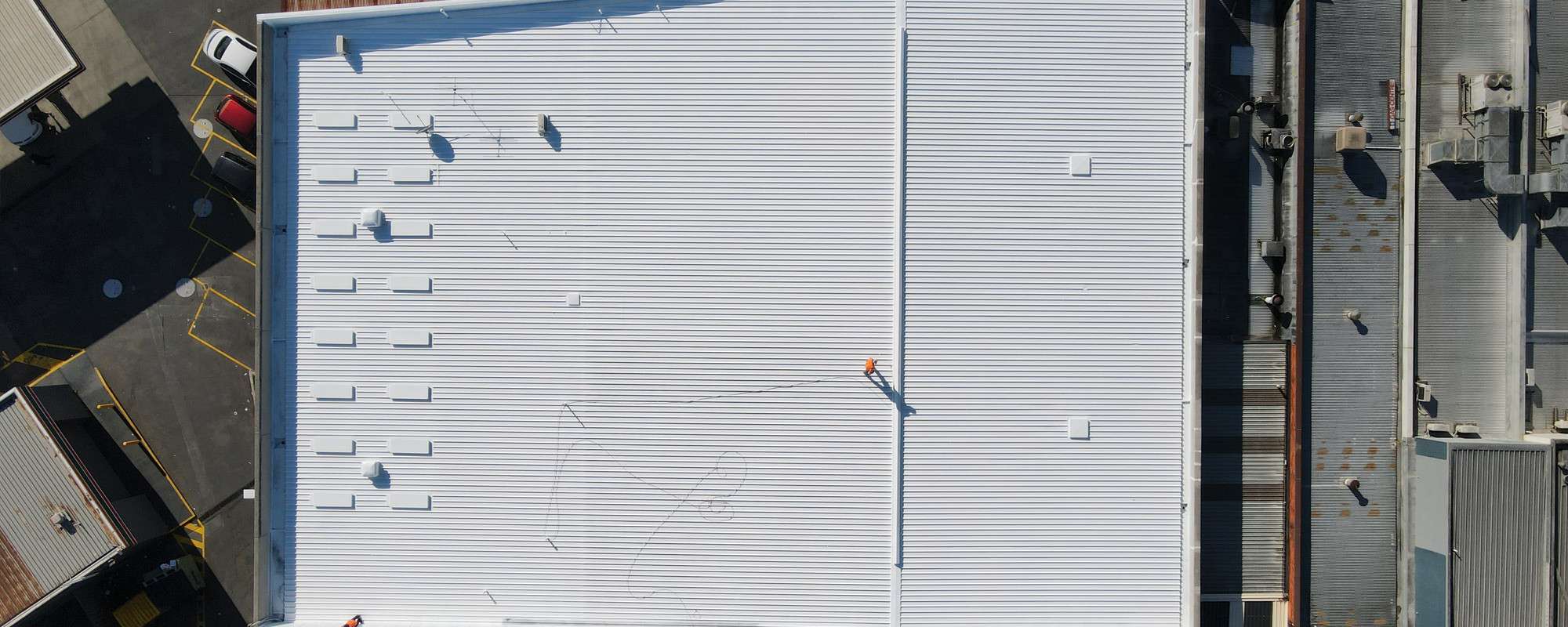 Cocoon Roof Care
Throughout our 20 years in the roofing industry we have developed Cocoon Roof Care as an approach help our clients manage their building maintenance costs and avoid catastrophic roof issues.
Cocoon Roof Care entails regular roofing inspections and inclusive ongoing upkeep of a number of potential roofing issues.
We work to uncover potential roof problems before they become real emergencies; we see many large scale issues that could have been avoided entirely with preventative checks and minor repair works.
Cocoon Roof Care can reduce the total amount of expenditures on a roof system due to service calls. Roofing systems are valuable assets that must be maintained and protected through reliable periodic inspections and scheduled maintenance. Cocoon Roof Care's periodic inspections will help you extend the life of your roof whilst also reducing the potential of damage.
Roof surfaces do not wear evenly as the result of weathering and environmental exposures. This holds true for different sections of the same roof surface. To reduce the potential for damage it is recommended that commercial roofing structures be regularly inspected.
Cocoon Roof Care means:
OH&S requirements and quality control undertaken by CCR
More time between roof replacements
Avoidance of structural damage such as roof leaks and rusting
Preservation of your buildings interior
Significantly reduced "hassle" and liability for your asset
Warrantied roof for the length of the Cocoon Roof Care agreement
Cocoon Cool Roofs provide a triple impact to your businesses bottom line
We are proud of the power of our offering and the benefits that it has for you, your business and the planet.
Financial Benefits
No disruption to normal business operations means while we are working so can you.

Reduced investment in air conditioning capital costs, reduced maintenance and running costs.

Cheaper than outright roof replacement and avoids additional costs such as design and engineering fees or HVAC removal.
Social Benefits
No disruption to the use of premises and services.

Reduced safety risk to the public as roof sheeting is not removed during application of coating thus no risk to  public under roof or surrounding the building.

Construction time reduced.
Environmental Benefits
Coating reduces heat transfer and provides R value (insulation) for the building.

Reduced amount of waste, demolition and material going to landfill.

Reduced use of natural resources for steel roofs.

Reduced carbon footprint due to passive cooling.