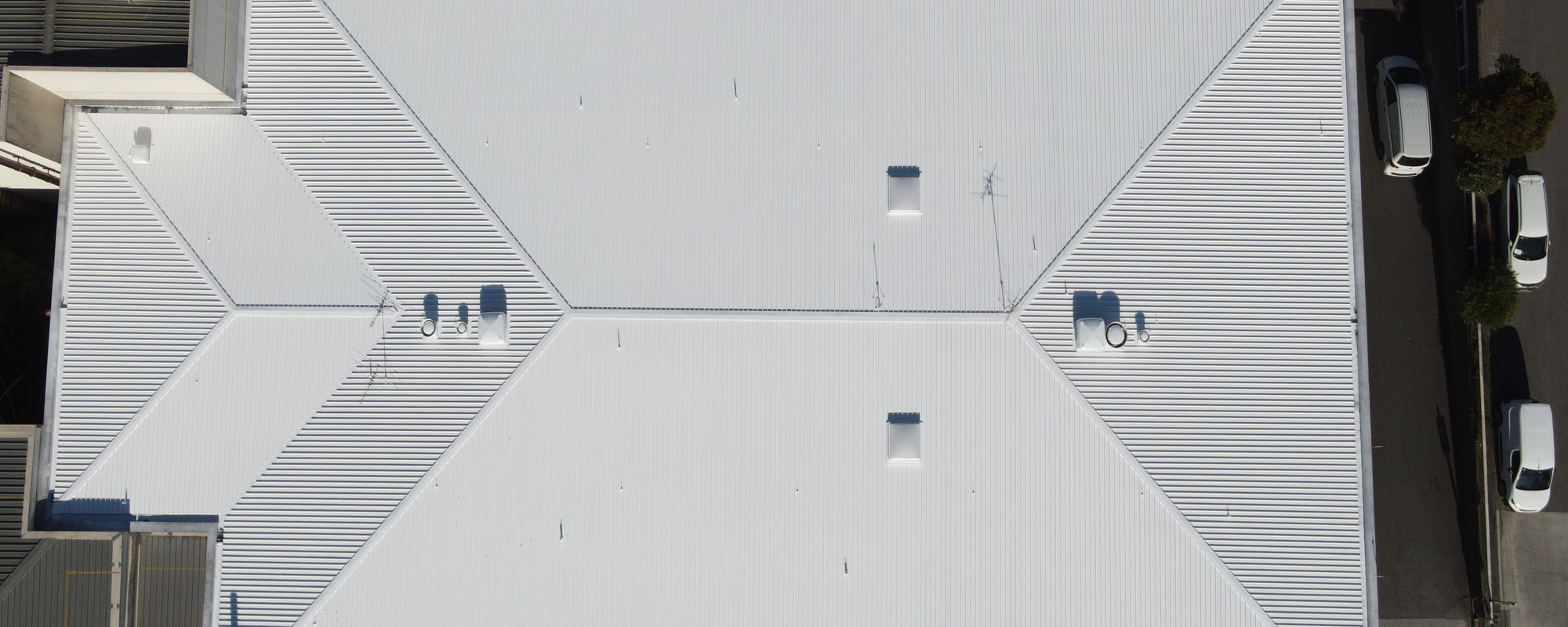 Cool Roofs
Cocoon Cool Roofs are industry leaders in the energy efficiency space, we are at the forefront of environmental sustainability through the installation of solar reflective coatings.
Based on the 'Cool Roof' principal, Cocoon Cool Roofs reduces absorbed solar radiation on external surfaces, meaning minimal heat can be transferred into your building, this dramatically decreases energy costs.
Cocoon Cool Roofs have been proven to reduce the temperature in a building by up to 15 degrees in peak periods, contributing to reducing air conditioning use by up to 50% annually.
Because of the impact both economically and socially of a Cocoon Cool Roof, we have established sustainability finance partners who work with Cocoon and our clients to establish a zero cost output for the installation of a Cocoon Cool Roof.
As energy costs increase and our climate becomes warmer with each year, the installation of a Cocoon Coon Roof will significantly impact your bottom line, whist also reducing the impact your business has on our environment.
Beyond the benefits for the building itself, Cocoon Cool Roofs can also impact the environment, especially when many buildings in a community have them. Cocoon Cool roofs can:
Reduce local air temperatures (referred to as the urban heat island effect)
Lower peak electricity demand, which can help prevent power outages
Reduce HVAC emissions, including carbon dioxide, sulphur dioxide, nitrous oxides, and mercury, by reducing cooling energy use in buildings.
Cocoon Cool Roofs provide a triple impact to your businesses bottom line
We are proud of the power of our offering and the benefits that it has for you, your business and the planet.
Financial Benefits
No disruption to normal business operations means while we are working so can you.

Reduced investment in air conditioning capital costs, reduced maintenance and running costs.

Cheaper than outright roof replacement and avoids additional costs such as design and engineering fees or HVAC removal.
Social Benefits
No disruption to the use of premises and services.

Reduced safety risk to the public as roof sheeting is not removed during application of coating thus no risk to  public under roof or surrounding the building.

Construction time reduced.
Environmental Benefits
Coating reduces heat transfer and provides R value (insulation) for the building.

Reduced amount of waste, demolition and material going to landfill.

Reduced use of natural resources for steel roofs.

Reduced carbon footprint due to passive cooling.